Meet the WildJungle Animals!
*Photo and Bio of WildJungle Animals
Fishing Cat
Check out Ferdinand, our Asian Fishing cat. This cat is realated to such and such other cat. Fishing cats eat fish and lots of other stuff too. We got Ferdinand in June 2007.
---
American Aligator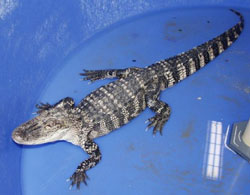 The American Alligator is North America's largest lizard. Full grown adults can reach 24 feet in legth! Our Alligator is just a baby, but he has a big appetite and is growing fast.
---
Coatamundi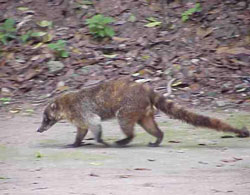 Coatamundi are active and playful animals just like their cousins, the Racoon. Coatamundi live in Mexico and Central America and are often seen rummaging around in groups.